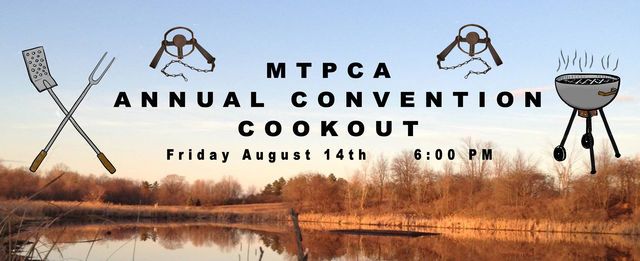 I am here to announce the date of the annual MTPCA Convention Cookout! It will be Friday August 14th at 6:00 PM at the Fairgrounds in Evart Michigan. This event has been a source of friendships, fun and good food. It has created lasting memories for me and I am looking forward to it as always. In the past couple of years the cookout coordinators have done a fantastic job of organizing this and I anticipate another great event this year.
I want to thank and Vickie Kramer and John Yax for stepping up to manage this event. I will be helping them where needed and will post needs and updates as they come.
I have and exciting announcement for this year: "Skeeters Batter It Up" will be bringing their Catering Rig and will be providing their Skeeters batter for any donated fish or deep frying needs.
If anyone would like to volunteer to be part of the cooking/preparation team or wants to donate something please send me a message or email me.
Mark Earl
mearlzone3@gmail.com
__________________